Fiber Patch Panels
Fiber patch panels are of wall mounted type or mounted type usually with 19 inch size. Generally, there is a tray inside the fiber box that helps to hold and protect the fiber links. Various different kinds of fiber optic adapters can be pre-installed in fiber patch panels as the interface, via which the fiber box could connect with the external devices.While fiber optic patch panel are with 12 ports or 24 ports, 8 ports, 36 ports, 48 ports and 96 ports fiber are available in the markets now. They are often installed with SC or ST adapters.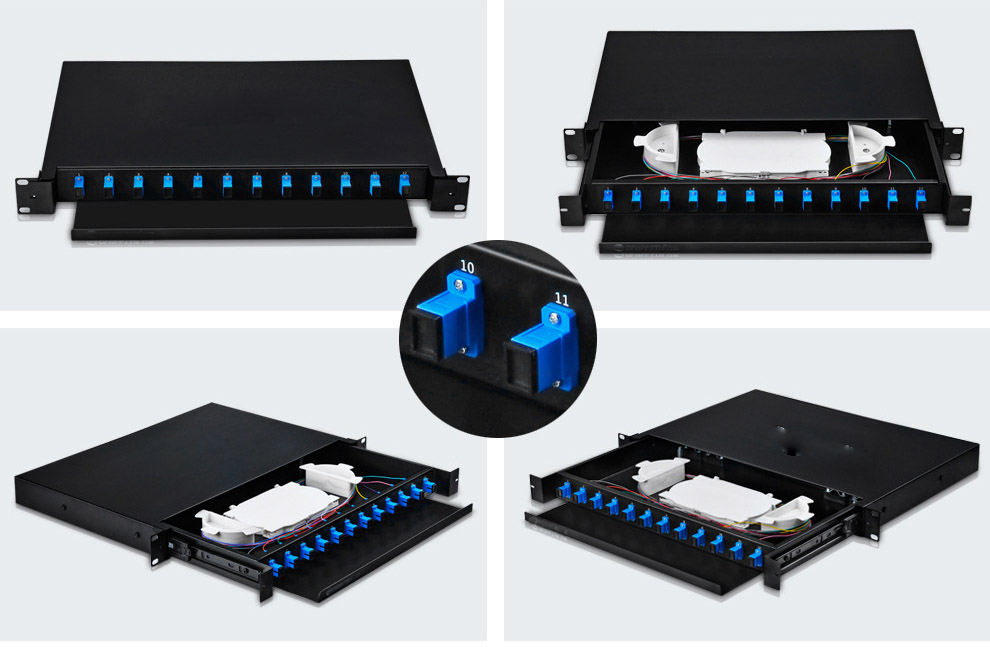 Fiber Termination Box (FTB),
known as optical termination box (OTB) as well, is a compact fiber management product of small size. It is widely adopted in FTTx cabling for both fiber cabling and cable management.
Fiber Termination box is available for the distribution and termination connection for various kinds of fiber optic systems, especially suitable for mini-network terminal distribution, in which the optical cables, patch cores or pigtails are connected. In addition to that, fiber termination box can be applied to joint Fiber Pigtail, protect fiber optic splices and share out the connectivity to individual customers.