In 2016,some leaders in the industry launched a 10GBASE-T SFP+ copper transceiver, which offers a new option to the equipment engineers and data center operators in deploying their network solutions.
10GBASE-T, also known as IEEE 802.3an, provides 10Gbps connections over unshielded or shielded twisted pair cables (Cat6/Cat7) over distances up to 30 meters . 10GBASE-T is the fourth generation of IEEE standardized BASE-T technologies which all use RJ45 connectors and unshielded twisted pair cabling to provide 10Mbps, 100Mbps, 1Gbps and 10Gbps data transmission, while being backward-compatible with prior-generations.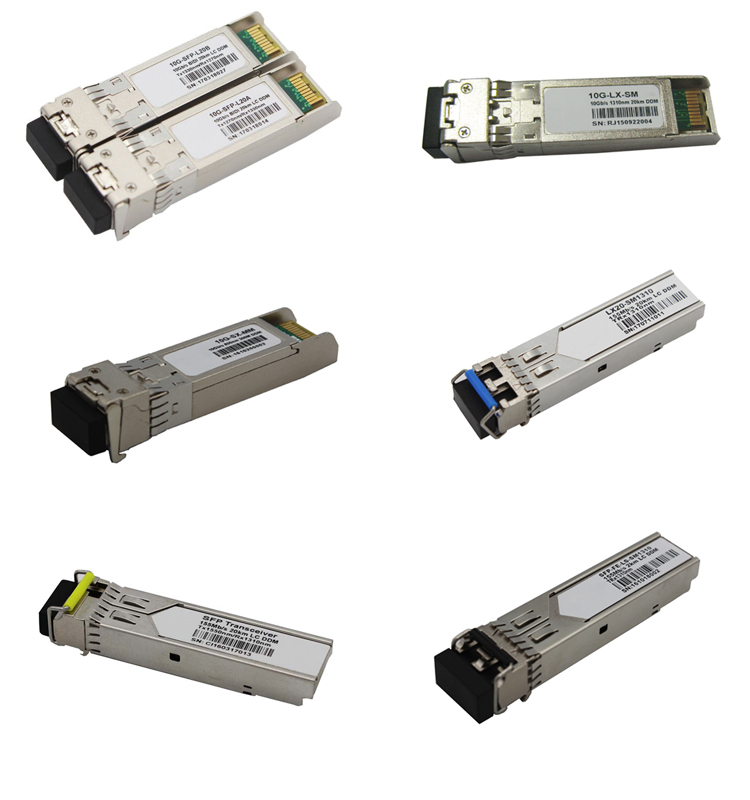 Comparison with 10G SFP+ SR & 10G SFP+ DAC
Conclusion
10GBASE-T SFP+ copper transceiver delivers compatibility with Cat 6a UTP structured cabling up to 30m link distance, at a minimum of 0.5W power saving per port embedded over 10GBASE-T RJ45 ports. By using the existing SFP+ port for copper transmission, 10G copper SFP module offers greater flexibility for low density 10G copper applications than a fixed-port 10G switch. Network Edge equipment, developed with SFP+ ports and designed for the new 10GBASE-T copper SFP+ transceiver module, can be deployed to precisely match today`s network edge bandwidth demand. It can also be migrated to a pay-as-you-grow model to meet future demand, optimizing initial capital expenditures and ongoing operating costs.
Foclink Co., Ltd
Business Type:Manufacturer
Product Range:Communication Cables , Fiber Optic Equipment
Products/Service:Fiber Patch Cord , Fiber Adapter , Fiber Splitter , Fiber Termination box , Optical Distribution Frame , Fiber Patch Panel
Certificate:ISO9001 , RoHS , Test Report , UL
Company Address:#3,D of Block,Baolong Industrial Park,Huawang Road,Dalang Street,Longhua District, Shenzhen, Guangdong, China
Previous:
Multifunction ftth fiber box
Next:
Fiber termination box 96 Port Rack Mount 19 Inch Fiber Optic ODF